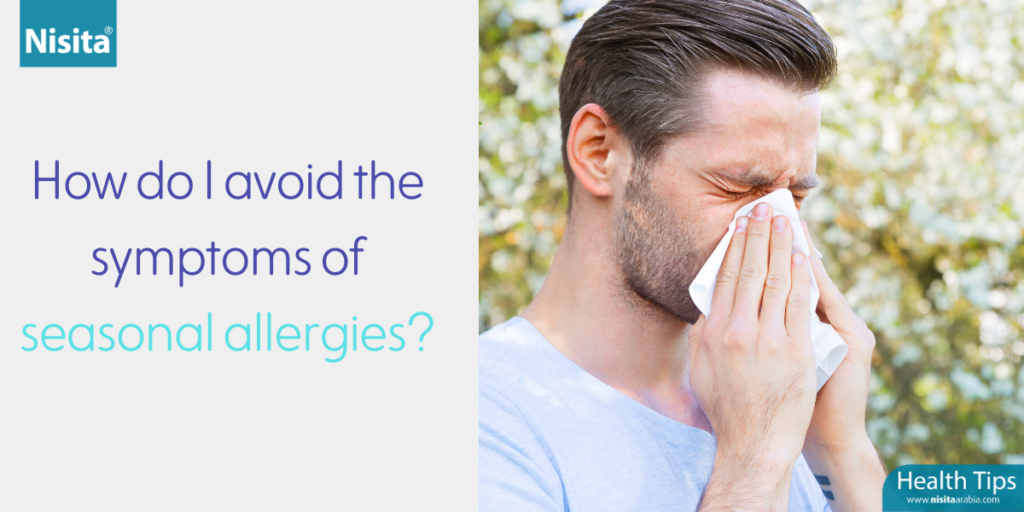 As the spring season is upon us, many of us tend to suffer from coughing and nasal congestion. So, How can we control the symptoms of seasonal allergies or the so-called pollen allergy in order to enjoy this beautiful season?
Pollens are very small in size, yet they cause many troublesome symptoms for individuals who are allergic to them once those granules reach the nose or throat. The reason for this is that the immune system treats them as dangerous pathogens, and begins to fight them, which results in the following seasonal symptoms of allergies:
Nasal congestion
Runny nose and excess mucous secretion
Coughing
Eye redness and excess tear secretion
Itchy nose, eye, mouth, and ear
Headache
Puffiness in the area around the eye
These symptoms can be exhausting and annoying. Therefore; we have prepared an effective guide for you to avoid and reduce them as much as possible:
Stay away from the causes of allergies and limit your presence around them:
The amount of pollen grains in the air differs from time to time, as it reaches its peak in the early morning (between five and ten in the morning), and increases during dry days when the movement of winds is severe, so it is preferable to avoid open places at these times.
Wearing a hat and sunglasses in the spring won't only make you look stylish, but it will also reduce the arrival of pollen grains to the eye and their adhesion to hair.
Keep your pets clean and avoid pet contact outside your home, as it's so easy for pollens and dust to stick to their fur and hair.
Stay away from farms and gardens that contain pollen-producing herbs and plants, as they are the main reason behind allergies.
Keep allergens outside your home:
Keeping windows closed limits pollen entry into the home and car, circulating air can be replaced by operating the air conditioner.
Washing the face and hands as soon as entering the house, and bathing before going to sleep to get rid of the dust that got hung on you during the day.
Changing and washing the garments that you wore while you were outside, in addition to washing bed linen, sheets, and pillows on a weekly basis.
Avoid drying washed clothes by exposing them to the outside air.
3. Use Nisita to wash your nose from the allergens.
We wish you a warm spring and a sweet breeze!